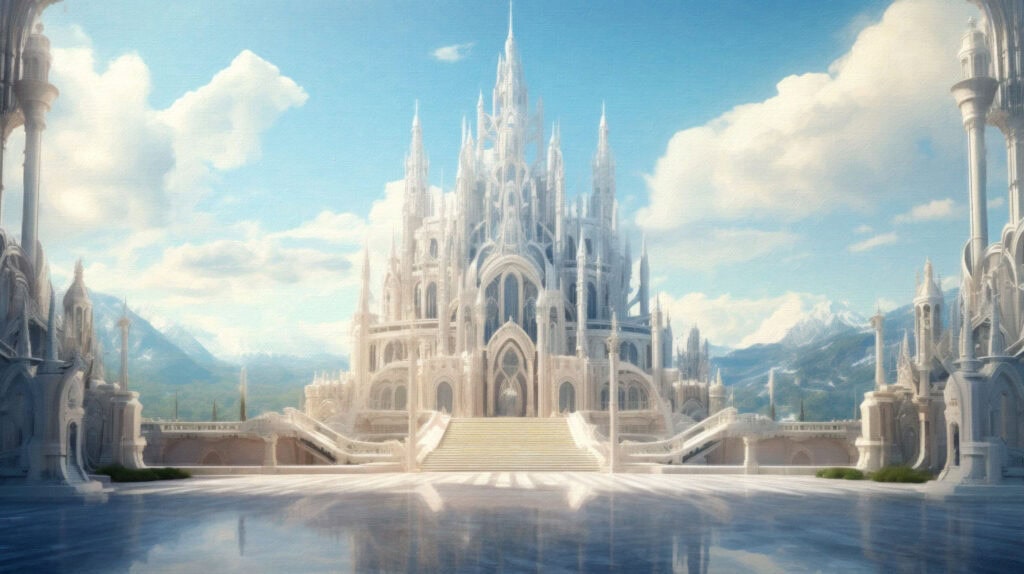 Anonymous:
I have an ongoing debate with my husband about the fact that every time I mentally and with deep feeling call upon you in faith, I receive help — some sort of miraculous intervention. Am I correct in my deduction that you do intervene in a positive way in the lives of your Lightfamily if we call upon you with faith and do our part as best we can?
The Seer:
You are correct, and here's the way such a connection is possible.
There is an etheric space at the center of every planet, called the Hall of Records. It contains the pre-determined (but fluid) destinies and life contracts each person coming into physicality, is born to fulfill. There is a way to place a condition on the way one's life unfolds, but it has to be done with the utmost consideration for how this would effect the future unfolding of one's destiny (one's life's tasks). A planned life can be a closed life; a closed life isn't open to the unfolding of, as yet unimagined possibilities.
I have visited the Hall of Records and written into my agreement with life-unfolding that if assistance is asked of me with faith, that it shall be given.
What is a necessary component that should be done from your side to prevent a repetition of the unpleasant event you seek help for, is the nine steps of recapitulation.* Every event — even the "hard knocks" — happens for the sake of gaining perception and is never purposeless.
---
*See: Nine Steps of Releasing the Past in Journey to the Heart of God