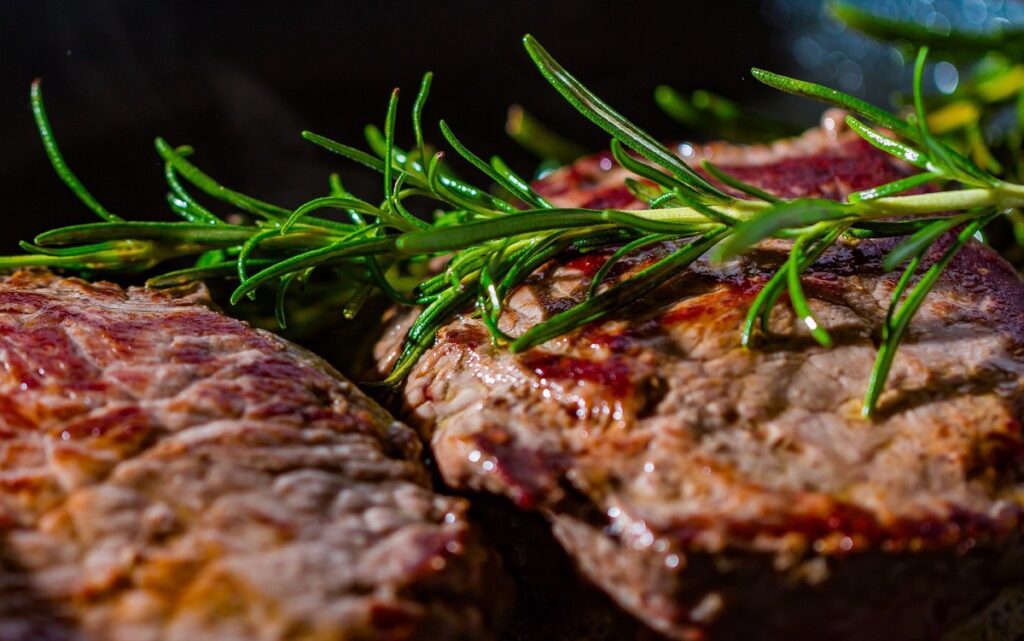 Anonymous:
Why does it feel good then, to eat meat?✶ I have struggled with food for the past several years and found that my body only feels good when I eat meat. Is this an illusion? My body has physical reactions when I eat much anything else. I have tried many eliminations and meat is the only thing to make me feel zero symptoms.
The Seer:
In all the years of advising others on health issues, the major causes of food allergies have been found to come from starches and animal products, not in fact, from meat itself. I'm not sure why this is so, but I surmise that the physical body has, in the past, during more wholesome meat producing practices, relied on the meat that could be hunted or respectfully raised, to sustain itself.
The reasons I personally have for not eating meat, supersede concerns about meat allergies. I have found in working with others, that although meat may perhaps not be an allergen, it causes allergies in the following way:
The collagen fibers in meat are the most difficult for the body to digest.
Most diets have both meat and a starch combined in a meal.
Because it takes the body longer to digest the meat than the starches, some food goes undigested.
We become allergic to what we do not digest.
As to why you feel "good", when you eat meat:
If you follow the above train of thought, when you eat what you've become allergic to, it produces an adrenaline rush (a "feel good" rush) — just like a smoker craving a cigarette for a quick energy fix. You will crave what you're allergic to, and eating it will be satisfying a craving – a good feeling.
---
Seer's Note:
If you do choose to eat meat, its best companion food would be vegetables, not starches and never fruit.
---
✶See: Why Meat Has Become a Bad Idea