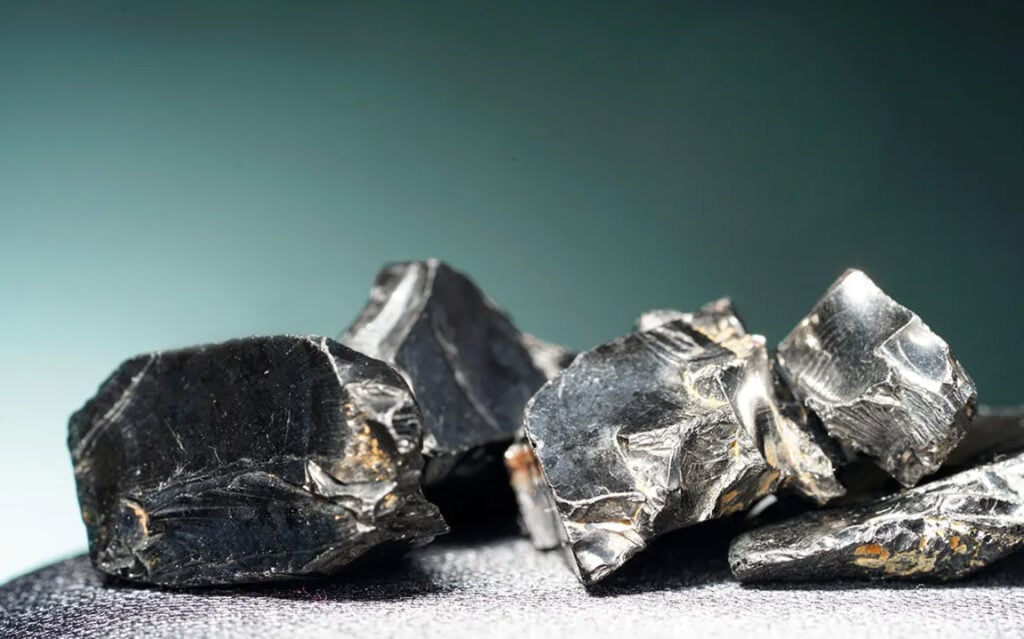 ---
Anonymous:
I have tested multiple pieces of my own shungite. All of them came back for being corrupted or possessed by black magic as of late. I'm not sure of the source, but it's not just delegated to shungite. Other gemstone necklaces have tested positive for corruption, i.e. Nevada Turquoise, etc. Even a pendant made largely of recycled Oak. No bone necklaces, i.e. tusks, claws or antlers are affected. No pure metals either. Copper or Sterling Silver are safe.
The Seer:
It is not the shungite that is corrupted – it's your testing method. The reason you can be sure of it, is that shungite is incorruptible (yet tested as being corrupted) whereas silver can, for instance, be corrupted. Turquoise can also not retain negativity — which is the reason why Native people prize it so highly.
Rogier:
In addition, isn't bone prone to corruption?
The Seer:
It is.
Rogier:
And what's the best testing method (for sacred gemstones)?
The Seer:
The best is muscle testing.