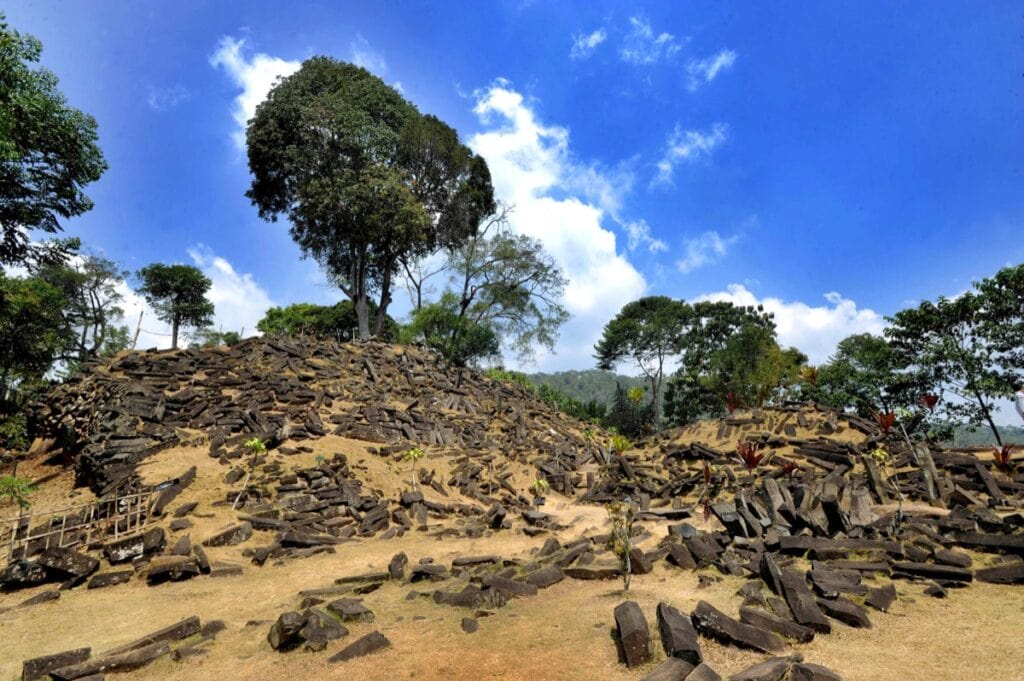 Rogier:
Re: Gunung, Padang in Indonesia you recently said the following:
It was the site of initiation, mystery school, and temple for the Original Ones. Their residence was in Pohnpei (Nan Madol).✶
And you are asked:
There was a devastating earthquake in Cianjur, Indonesia – the epicentre of which (quite shallow at 10 km, hence the level of destruction) is only about 50 km from Gunung Padang, which you highlighted about as being a former site of Original One's mystery school and temple. Was the earthquake in any way connected to our former presence there?
---
The Seer:
The earthquake is connected to the cosmic principle that has just become pertinent, with the following question:
I have embraced the truth as much as I possibly could, that aging is caused by resistance to life. Yet I'm showing signs of aging. What am I overlooking? You have said that incorruptibility is the birthright of those who practice living their divinity?
Although accepting whatever life brings our way in full trust and surrender, is an obvious way of not resisting the flow of awareness that life unfolds through us, day by day, there are some more refined principles involved as well.
The purpose of experience is to learn about the self. But once we learn, we need to let go of the memory of the experience. Whether good or bad, whether easy or hard — all experience leaves a footprint on the fabric of existence.† The initiations that took place at this site left a huge footprint. If a footprint (a planetary memory) lingers beyond its time of teaching its lessons, it starts to deteriorate and distort.
In the individual, the memories of past experiences held onto, causes distortion — aging. On the Earth, big footprints (memories left from great spiritual experiences, battles or other things) need to be cleansed or they become distorted as well. Earthquakes and floods and fires cleanse such footprints. That is what happened with the large earthquake you are referring to.
---
---
✶See: Temple For the Original Ones
†See: posts tagged #Disc of Life