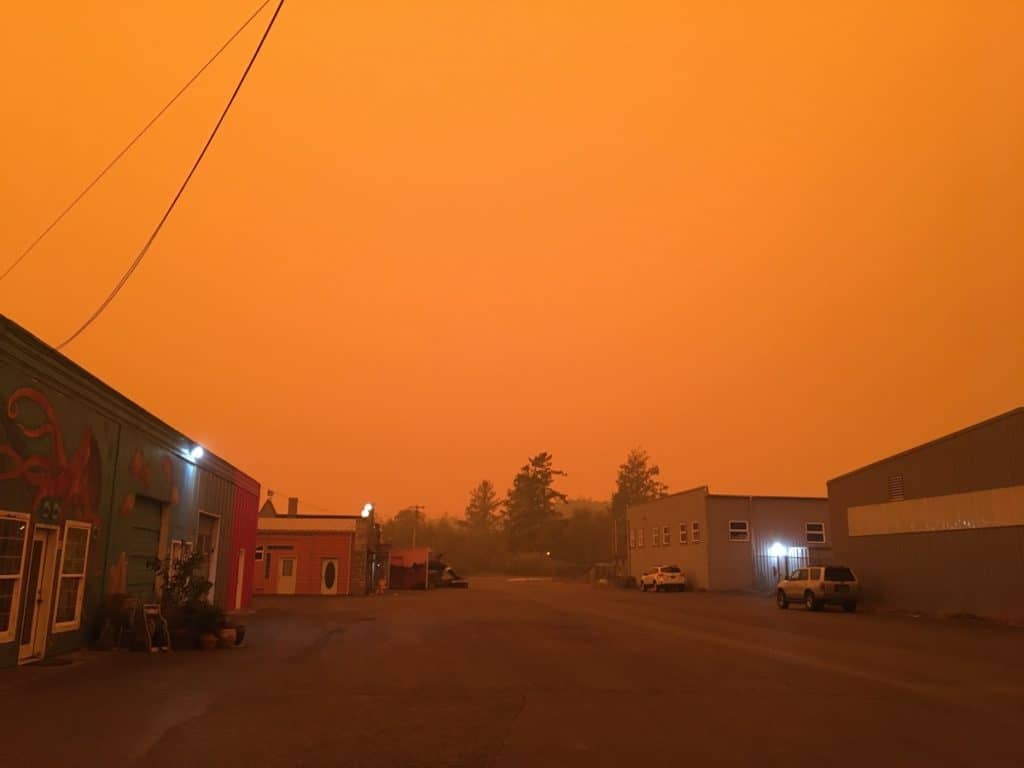 ---
Here follows an exchange that I thought would be of interest to you (shared with permission for informational purposes).
Tuesday, September 8
Rogier:
What's with the orange sky? That's not a filter, is it?
The Seer:
No, it's been like that all day. It's so confusing to the animals that not even the birds are singing. Thirty miles from here they're evacuating residents – they have a level three immediate evacuation going on. Will keep you posted.

---
Wednesday, September 9
Rogier:
In the night, I dreamed of planes in the air above a long street in a quaint, pleasant village. They did a u-turn and became war planes and I watched them sear across the sky, dropping bombs. (The dream felt impersonal and visionary, but please skip if not.)
The Seer:
It means the mindset has changed in America to a fight or flight mode. Hopefully the raw hatred of the mobs can turn to survival instead.
Last night when I talked to the wind it was not very cooperative. It said that because there's been 100 days of hate-filled riots, the things they take for granted will be taken away. Instead of fighting their neighbor, they'll have to fight for survival. The wind said it's job isn't finished — it would possibly only be finished on Thursday. The wind is blowing the fires this way at 40 mph.