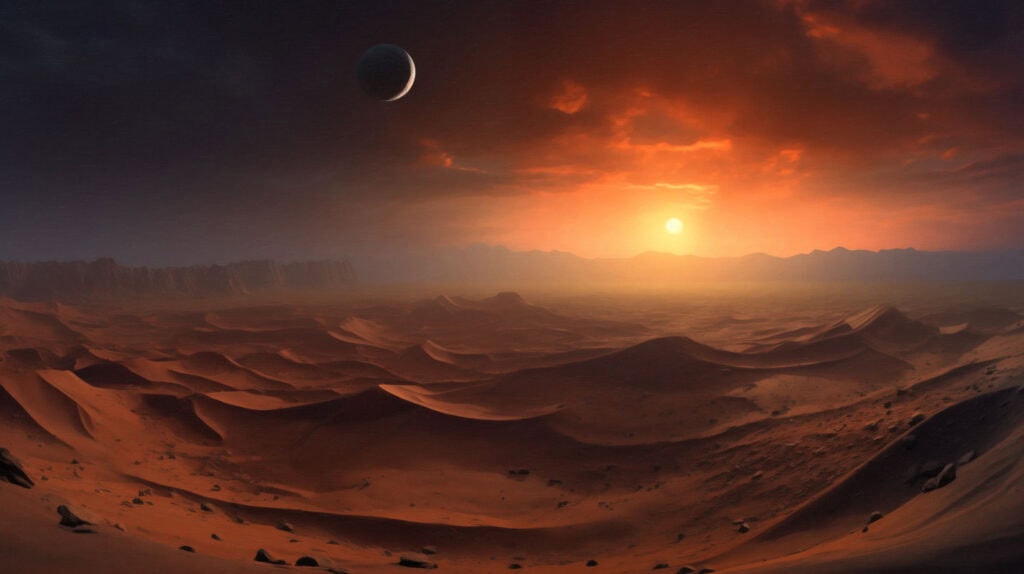 Question:
You have often quoted some prophecies from your personal journal that you've recorded over the years. You have said that the biggest global loss of life will occur not on Earth, but on Mars, should human colonization form a large population there.* Is there more information about this in your previous visions?
The Seer:
Firstly, understand that such colonization by many nationalities has been secretly taking place since the 1960s. It's all confined to underground cities. Mars has water sources never publicly portrayed and can support life. Prophecy #108 from my journal:
Prophecy 108
…for those with eyes to see and humility to know, there is a date written in the stone megaliths of the ancient past; a time period of a few months in which a global catastrophe is predicted as this solar system wanders into the trail of debris pulled behind the comet Minerva …
… Those who have foreseen this event when firestorms rain down from the sky, have fled to the underground cities on Mars. Leaving the rest of humanity on Earth to perish, and the diverse beauty of this planet, which is called the Sacred Garden of the Mother, to wither. But the planet of Mars, loving the Mother, will sacrifice itself to take the hardest blows from the largest pieces of the comet's debris field. This will cause an axis tilt on Mars and a dust cloud will block the sun and render the planet unlivable. Millions will perish there.
The Earth too will suffer as though hundreds of mankind's most fearsome weapons were set off at once. But some of the inhabitants of Earth will find a way to survive, even though many will perish and many will mourn their loss. How then will some survive? It will be asked, for survival will seem miraculous. But the angels will answer and shall declare: "For these are the ones who lived a life of wholesomeness and created a higher reality through their love, praise, and gratitude that has been untouched by such a calamity. When the over-population of others who chose depravity over godliness perish in the ashes, the few shall flourish and build a new tomorrow. And they shall be called The Holy Bringers of the Dawn.
---
If you wish to be saviors of the Earth, then appreciate it and all the diverse creatures that add their harmonious note to the symphony of life on Earth. For what we appreciate will thrive and what we don't shall be taken away.
---
*See the Diary for further background on Mars and Mars history on this website
---
🦄 This message is brought to you by the Original Ones that power this website for the benefit and enjoyment of All ❤️
Join them→
★