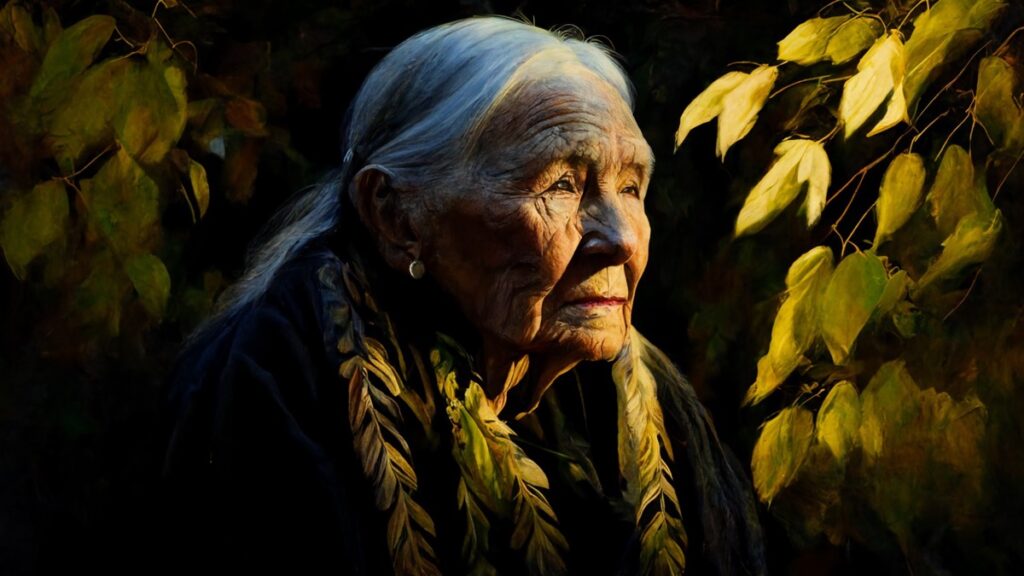 What exactly does it mean to be an "elder"? Is it a term that applies to all elderly people ?
The Seer:
It is a very common mistake made by all cultures, to think anyone of an advanced age is automatically an "elder". The true meaning of becoming an elder has been lost in antiquity.
---
Red Road & Blue Road
Although the term could rightfully be applied to someone of any age that has achieved a certain level of self-improvement, we will examine only the ability of the elderly to earn the title of "elder".
During someone's first sixty years of his or her lifetime, life is expansive (called the Red Road by indigenous people). This means that person is making their mark in the outer reality; distinguishing him or herself in their outer environment. Like a tree, it is time to blossom and bear fruit.
After approximately the age of sixty to sixty-two, it is the time to withdraw from outer accomplishment and discover the power within (the Blue Road home to oneself). In women this coming home to oneself and building inner power is signified by menopause. (Seer's note: older women were called crones — not as an insulting term, but as an indication of a wise women. The word means "crown", because ancient traditions placed a crown on her head to signify a crown of wisdom.)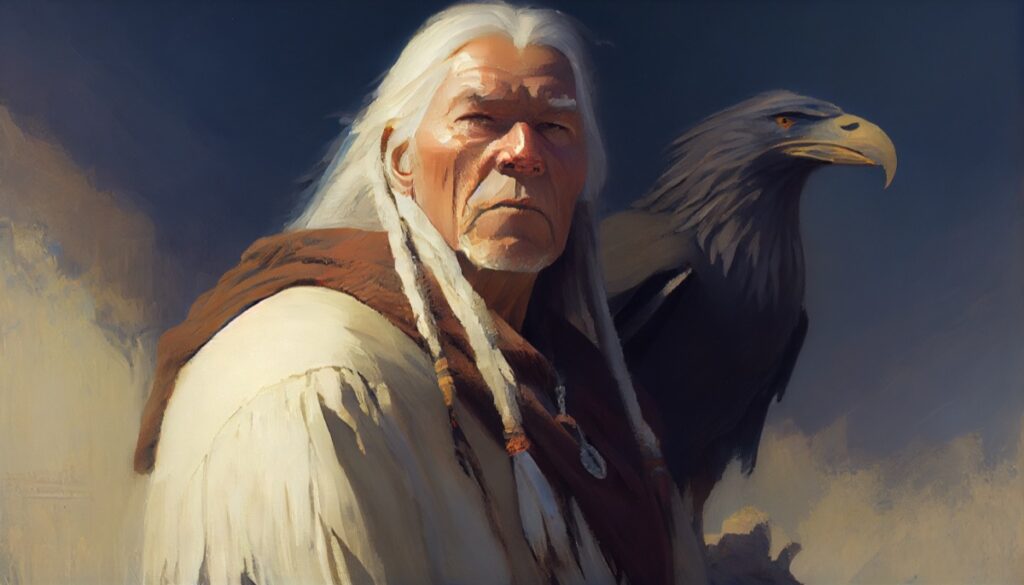 All That Can Ever Be Known Is the Self
An Elder is someone who has mastered the gift of inner power, rather than reaching back to regain the accolades of past accomplishments. The greater the past achievements, the harder it is to turn our attention to the building of a rich inner infrastructure, because that is an accomplishment the world does not reward in a materialistic society, nor give honors for. But Elders gain their insights (perception or insight yields personal power) by getting to know themselves.
Toltec mystics teach that all that can ever be known is the self — the reason being that the environment is but a reflection of the self. The power that comes from inner perception is more powerful than that gained in all the years that went by. It is so powerful that it is hard to see its effects, because of the large scope of its influence. The master's worth in effecting the life of all creatures by shedding light on his own life, has earned him or her the title of Elder. He or she has become the living example of proxy magic.
During the years of expanding one's influence into one's outer environment, there are affirming signs that your efforts have been successful. During the later years of inner conquest, however, there are no reference points to measure success against. The only visible rewards of a life well-lived, are the glimpses of eternal truth and the clear self-guidance of a poised mind and opened heart that have become constant companions.
---