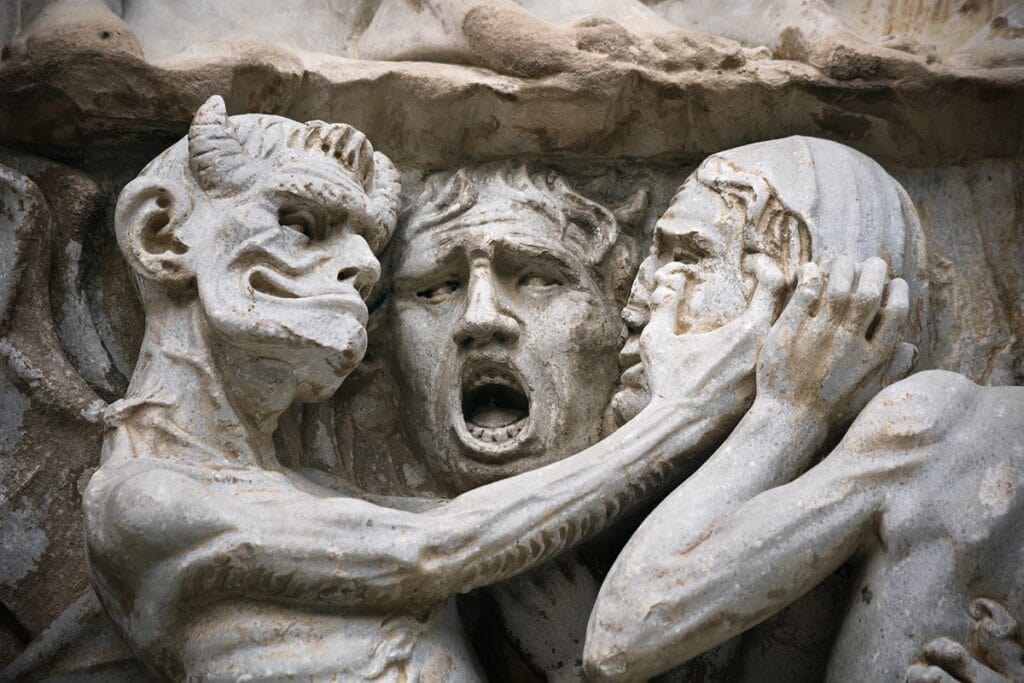 "The demons in the Lower Underworld embodied some of their bitterness, self-pity, self-importance — whatever they had, those demons… embodied it, so they could step free. That's why those demons were in the Lower Underworld, when I went there."✶
"… that those who intellectually grasped all of this did not, in fact, get to the point where they could overcome victimhood, and — particularly — where they could overcome a sense of entitlement." (The Mystery of the Three Veils)
---
Rogier:
A student expressed to me that they feel you only ever address 'the two thirds'.†
The Seer:
Yes, I only address the two thirds. If they are elevated into expressing the level of godhood that they are, they pull all of life up as well.
Rogier:
And there are those originally among the third, that have evolved beyond (and so, technically, are not of the Luciferian Hosts anymore)?
The Seer:
Yes. Through our work, all were elevated. Those that were ready escaped the Underworld.
Rogier:
Any specific words of advice for the third?
The Seer:
Stop being so silly in obsessing about what you're not and focus instead on what you are becoming. Over the years, I have watched many elevate their consciousness and then step back into a lower level because they kept looking back.
---
✶See: What Happened to Me?
†That is: the Hosts of Heaven, and not 'the third' — the Luciferian Hosts. See: What Started the Rebellion in Heaven? and Why Have the Hard Knocks Been So Hard?