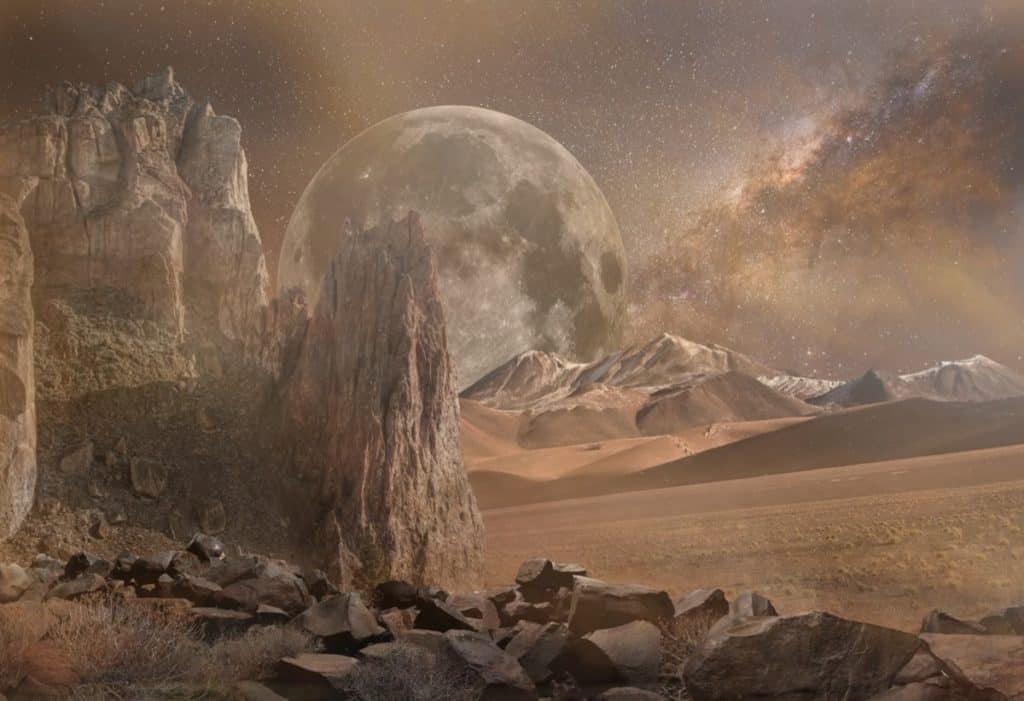 Mars is where the root of the enslavement of man comes from. Man's enslavement started there very long ago.

The Seer
The Builder Race (Part 1)
There is a tall, very fair race of beings (let's call them the Builder Race —because of the beautiful crystalline cities they built) that came from one of the planets in the Belt of Orion near Zeta Reticuli, in the Orion system.✶ There was constant strife for them with the tall Greys (with the big heads and big black eyes).†
The Greys have been dying out because of their reproductive system being one of cloning. This causes a race to get weaker and weaker and diminish in the numbers that survive. (The Roswell UFO crash corpses had no genitalia because of ages of cloning.) The Greys, therefore, have been abducting humans (in more recent history) and members of the Builder Race in ancient history. The Builder Race, as a result, found a suitable planet in our solar system and abandoned their previous home planet in the Orion system. This was several millions years ago.
Mars, which was green and fertile at the time, became their new home. At this time, there was a very large planet called Tiamat (meaning 'the Eternal Mother') between Mars and Saturn, and no Earth. Mars revolved around Tiamat like a moon.
The Builder Race built cities on the surface and inside of Mars. And from there they left some structures on another solar system's planet, that they had explored, as well. Many are still there (including on the dark side of the moon) because of the durability of the aluminum alloy. Some of these towers and pyramids, in the other solar system, were designed as warning beacons that alerted others within the solar system of the presence of invaders, since the grays from Orion were constantly attacking other races they deemed fit to create a hybrid race with.
The Greys had become renowned geneticists in the Milky Way Galaxy.
To be continued...
---
✶Crystalline is a transparent, very hard, aluminum alloy humanity uses in their space programs. (The Seer's use of the word has nothing to do with actual crystals, but instead refers to the crystal-like appearance of the material.)
†These "eyes" are really lenses because they're not used to such bright sunlight.