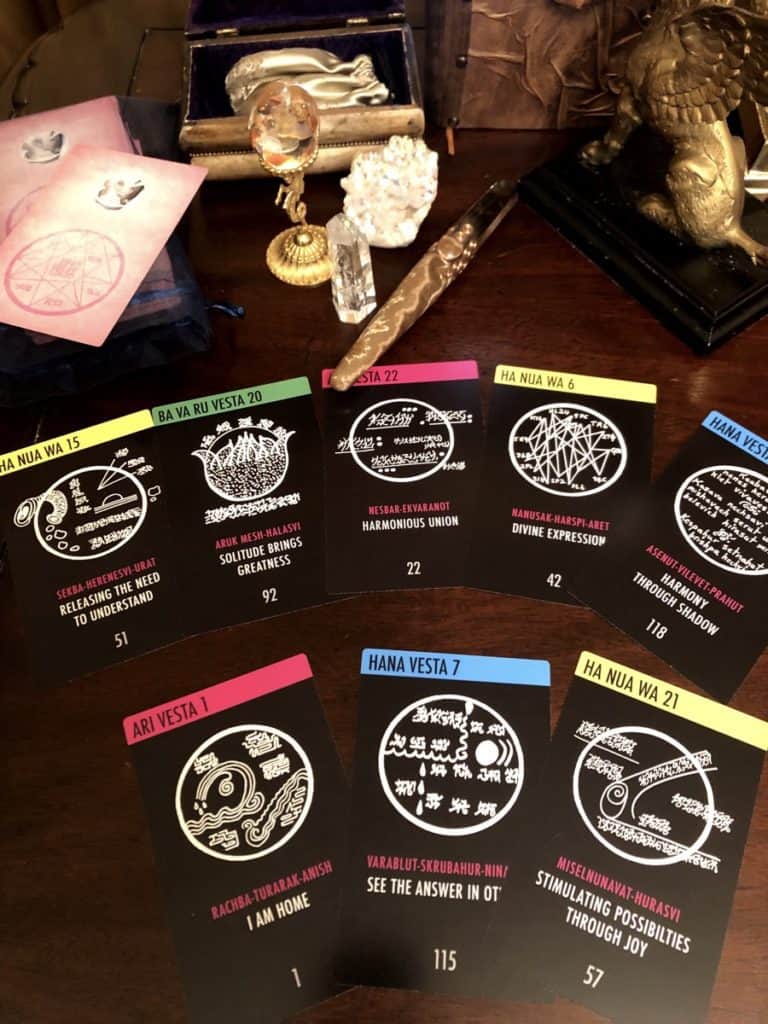 ---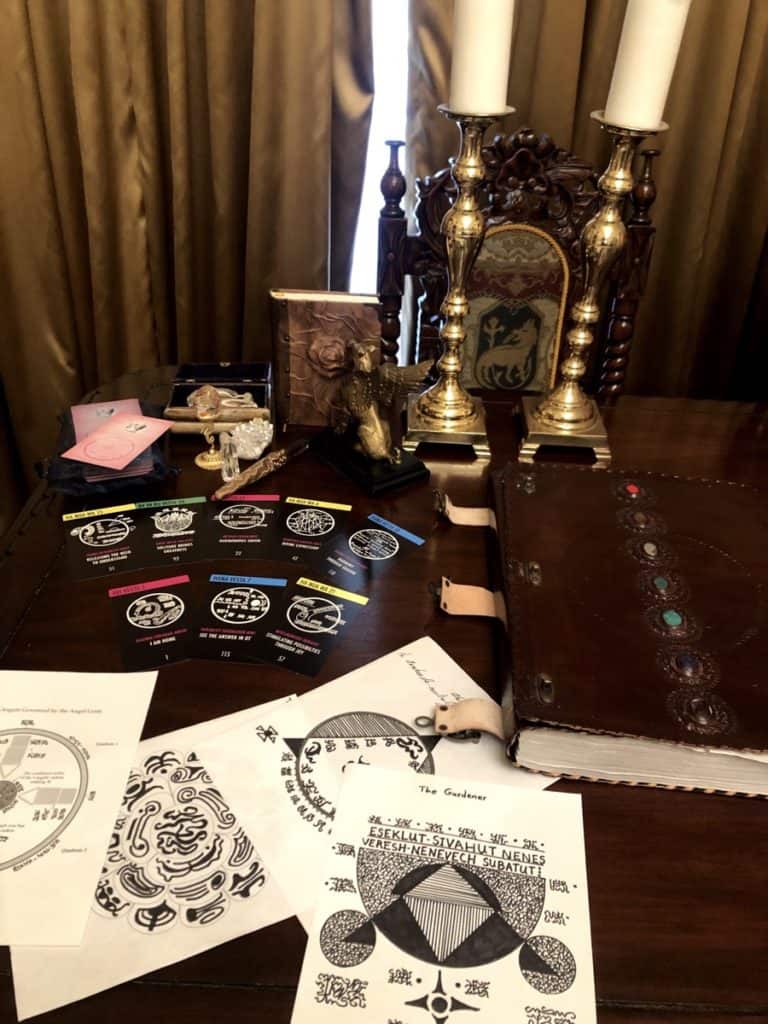 ---
Yesterday we asked the Seer if she would share a few photos of her work with the Qi Vesta / Hakulit. She did, and included a mysterious incantation and message presumably generated from the pictured spread:
Bravavish nusarechspi
The tide has turned
We trust she will reveal more when it's time.
---
If you're a member you can login for a quick audio commentary from me.