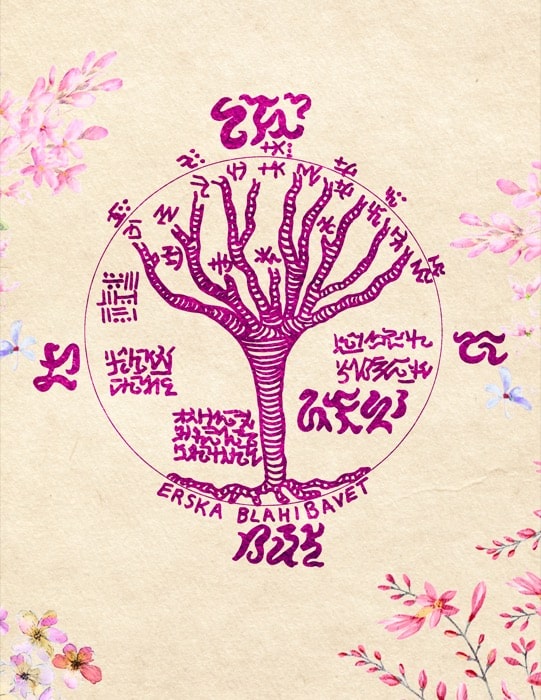 ---
As featured in the Spread to Promote Flourishing Endeavors of the Runes of the Cosmic Pulse (Rune Deck 8).
---
To Be Used for Fertile Efforts
Place something that represents a chosen endeavor that you'd like to have flourish, on top of the sigil. It could be a business contract or related correspondence. It could be a college textbook, etc.
Say the following words over it:
"I call upon the Angel of Fertility — Mishplekpartu — to help my endeavors in this venture flourish and yield fertile results."
This sigil is meant to bless your efforts with fertile results. It is not meant to be used to create fertility in areas where you are not focusing your attention and actions. (For instance, it's not meant to be placed under your checkbook and hope that this will increase your money.)