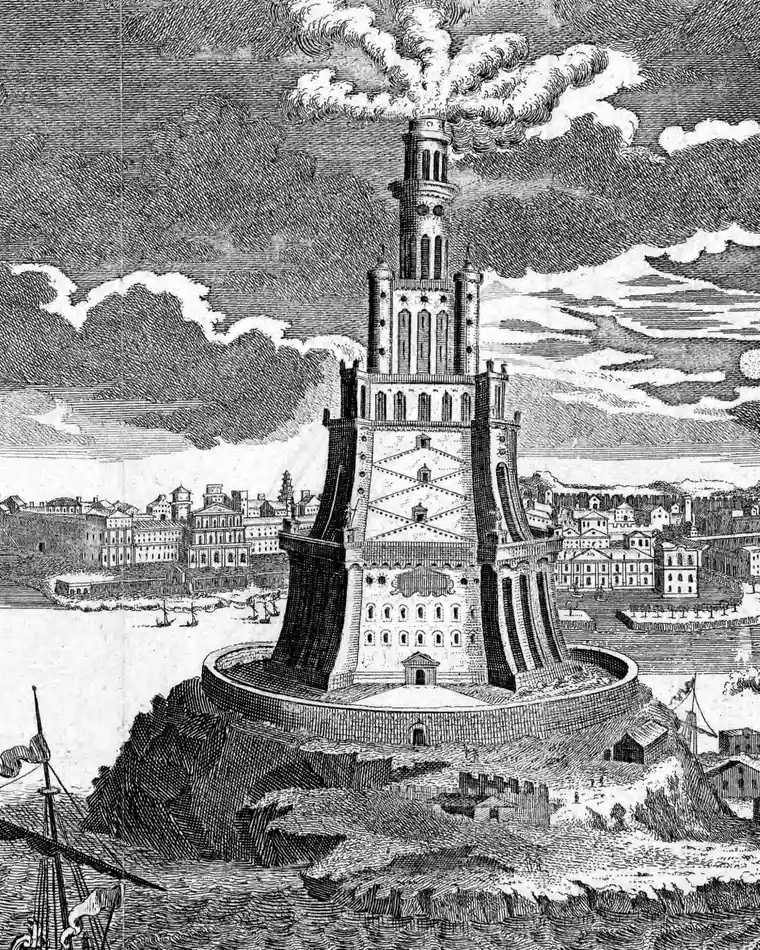 The lighthouse of Alexandria, also called Pharos of Alexandria, one of the Seven Wonders of the World and the most famous lighthouse in antiquity. It was a technological triumph and is the archetype of all lighthouses since.
---
The Seer:
The cosmos moves in cycles, like a gramophone record. This means that what we've experienced before, we will again encounter as an imprint or impression, when we reach the same spot. Today, during the last time we were on this spot on our journey through the cosmos, the lighthouse of Alexandria sank beneath the water.
I encounter these impressions often. Should I send the info to you? Would it be of interest?
Rogier:
Yes, that will be amazing!
Did the lighthouse sinking signify a macrocosmic event?
The Seer:
No special meaning that I found… I could just feel the shock and awe of those habitants who saw it.
---