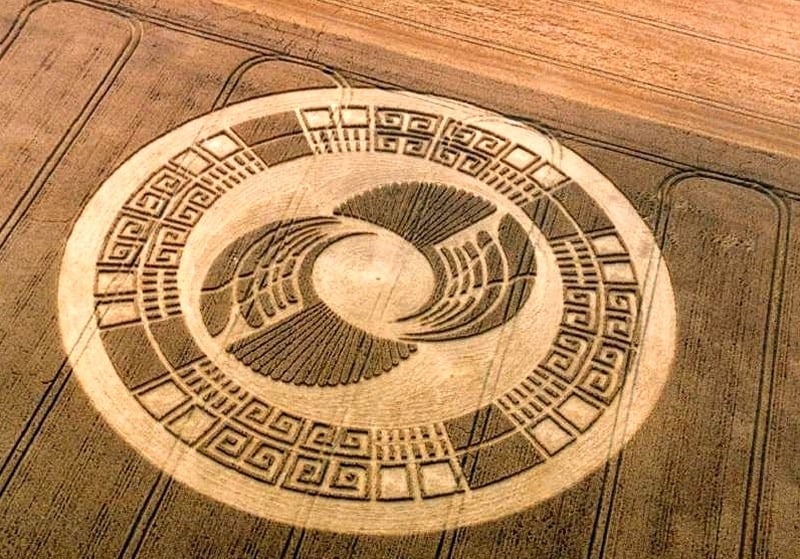 ---
Question:
The Mayan glyphs, in crop circles, speak of the Kings of Heaven returning to Earth during this cycle of their calendar. Does it refer to the Original Ones? What connection do the crop circles have to the Mayan glyphs?
The Seer:
It does not refer to the Original Ones. (The Maya call the Original Ones, The Ancient Ones.) "The Kings of the Heavens", is a title given to the Maya who came from a very distant planet (called Maya) that rotates around Alcyon, the Pleiadian sun. Because its rotational orbit is so far from Alcyon, its connection as one of the Pleiades hasn't been made by modern astronomers.
They are the ones responsible for the communications of the glyphs in the crops. They are using the Mayan language (of the civilization of the planet Maya) to communicate.
---
Question:
There seem to be many connections between Ancient Egypt and the Americas as well. Why is that?
The Seer:
There is a wormhole between Egypt (called Khem) and the Yucatán, and that connection allowed trade in goods and information to take place. The Egyptian society was divided into four quadrants… a lot like the caste system of India.
They were:
The children of Ma-at (dedicated to the spiritual life, and prophecy, as well as record-keeping and writing)
The children of An-Ra (dedicated to science and specifically, genetics and astronomy)
The children of Ptah (dedicated to engineering, mining and waterworks)
The children of Ra (dedicated to the military and the art of war, as well as the protection of the land and politics).
Their interest in our planet has to do with the fact that it was the parent race of many star races and needs to be protected for those races to survive. (I have often compared the Earth and her species to being the living source library of genetics of other races.)